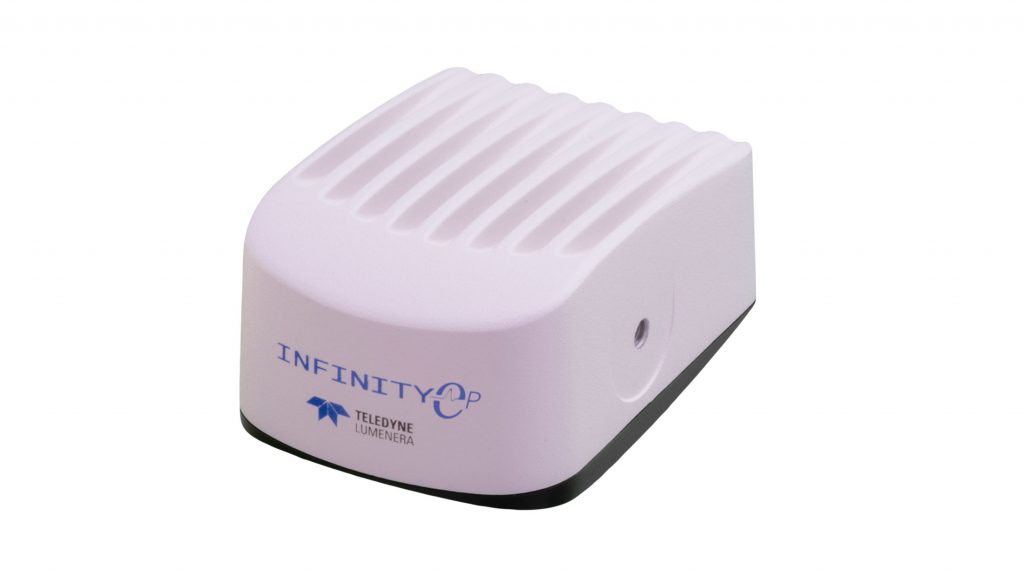 Die Digitalkamera INFINITY-EP ist eine kostengünstige Lösung mit hervorragender Empfindlichkeit im nahen Infrarotbereich. Diese Kamera erzeugt gestochen scharfe, sehr rauscharme Bilder und Videos werden mit hohen Bildraten und ohne Verzögerung geliefert. Die Advanced Thermal Management Technology (ATMT) von Lumenera eliminiert Rauschen und bietet kontrastreiche Bildgebung, um den Herausforderungen elektrophysiologischer Anwendungen, wie der Beobachtung von dicken Hirnschnitten, gerecht zu werden.
Eigenschaften
Product Highlights
30 fps at full resolution of 1280×1024
Select 8 and 12-bit pixel data modes
Compact design equipped with a C-Mount, facilitating installation on all microscope configurations including upright, inverted and stereo
Software compatible with Windows 10, 8.1, 7, 32 and 64-bit operating systems
Recommended Applications
Electrophysiology
IR-DIC
Phase-Contrast and Darkfield Microscopy
Included in the Box
INFINITYEP, 1.3 Megapixel Monochrome CMOS USB Camera
USB 2.0 Cable (3m length)
LuINFSW-DVD — DVD with INFINITY user application software (including INFINITY ANALYZE), TWAIN driver and documentation
Ordering Options
La050315: 5VDC, Power Supply (Optional)
LuSDKSW — Software Developer's Kit (Web Download)
Spezifikationen
Be the first to get all the information about new products in our range and find out the latest research results in microscopy in our free newsletter.