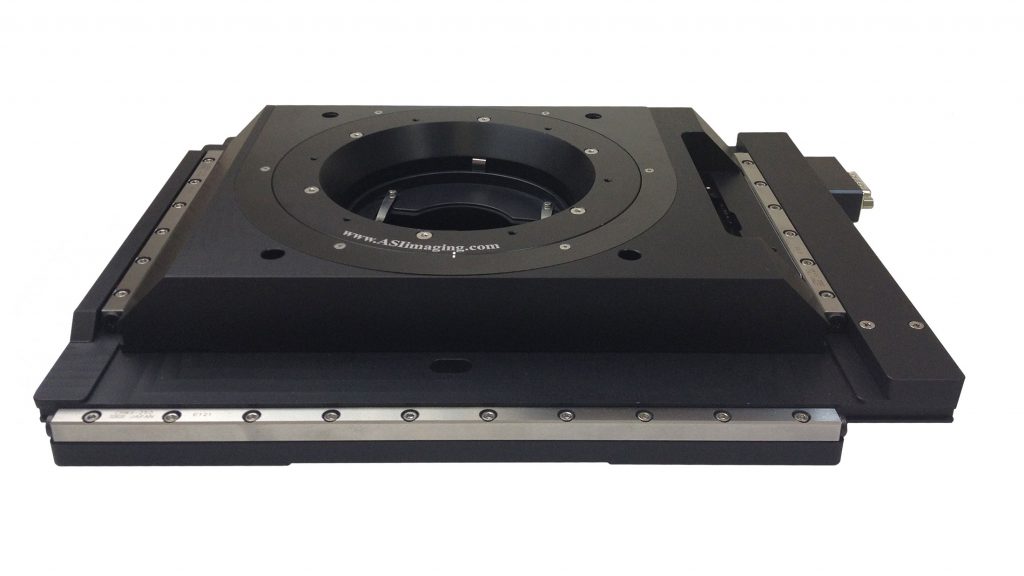 PRS-1000 Precision Rotary Stage
The PRS-1000 Precision Rotary Stage utilizes ASI's proven precise control through the use of closed-loop DC servomotors and angle encoded out drive. The low profile design with the ability to be integrated into our MS-2000 XY stages offers flexible usage. Standard versions have a ø 95mm clear through aperture, use all of ASI's C size inserts, and have M3 tapped holes on 125mm D.B.C. The PRS-1000 is also available with solid top plates for vacuum applications and M6 on 25mm centers.
Be the first to get all the information about new products in our range and find out the latest research results in microscopy in our free newsletter.