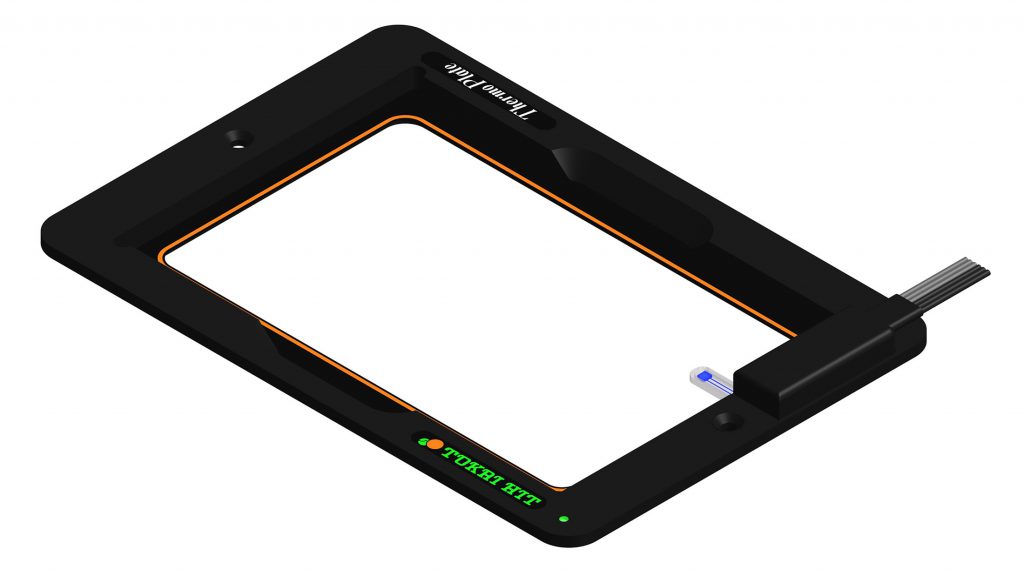 Standard type (Glas Heater)
Tokai Hit Clear Glass Heater STANDARD
It ensures accurate and reliable thermal control of the specimen during the observation under a microscope. Supports temp. control in variou filed from Biotechnology to industry. This new TPi series with new functions and designed of controller. They became more high-perfoamcne and smarter than before.
Properties
Strengthen Glass Heater applied

10 year warranty
Stress-Free from glass breakage
With stylish orange line

More than 70% of TPi series Thermopalte are with Strengthen Glass Heater and it has 10 year free-repair service for glass breakage.
Your will experiment as you plan. With TPi series, you will be stress-free from the glass breakage.
NOTE: the model name ends "X" means the plate is with stregthen Glass Heater.
examaple: TPi-UNIX => strengthen glass
Specifications
LED Indicator (major ThermoPlate only)
Some of Plate equip with LED indicator and it indicate the palte condition visually.
Compact design & friendly installation

Controller achieved smaller and lighter designed.
The multifunctional system support accurate temperature regulation in various filed.

Size: W85 x D135 x H30mm
The controller volume was reduced by approx. 80%.
It can be placed on the table (left pic) but with mounting hook, it can make angle to the controller to see the display eaeir (center) and/or hang it on the wall. The mounting hook is slim but robust design and the load capacity of hook is 2.0 kg.
Ease of temperature measurment

With steralized sensor (included in the package) can measure the actual temperature of the sample (media) and/or the surface of the plate possible.
temp. calibration with one touch of button.

Enable to re-calibrate system under your room temperature with one-touch calibration function. It determines suitable PID setting value for your plate within approximately 3 mintues.
Temperature Management Software TEM

Save data in CSV format which can be used in spreadsheets. The software includes the calibration function, too.
Gentle temperature regulation

Support to achieve stable Images and Effectibe for High Magnification imaging. TPi features Continuous Current Control, it minimizes the focut drift caused by the heat compaed to the general ON-OFF regulation method.
Unifrom temperature

Possible to keep the temperature distribution even on microscope stage.
Be the first to get all the information about new products in our range and find out the latest research results in microscopy in our free newsletter.