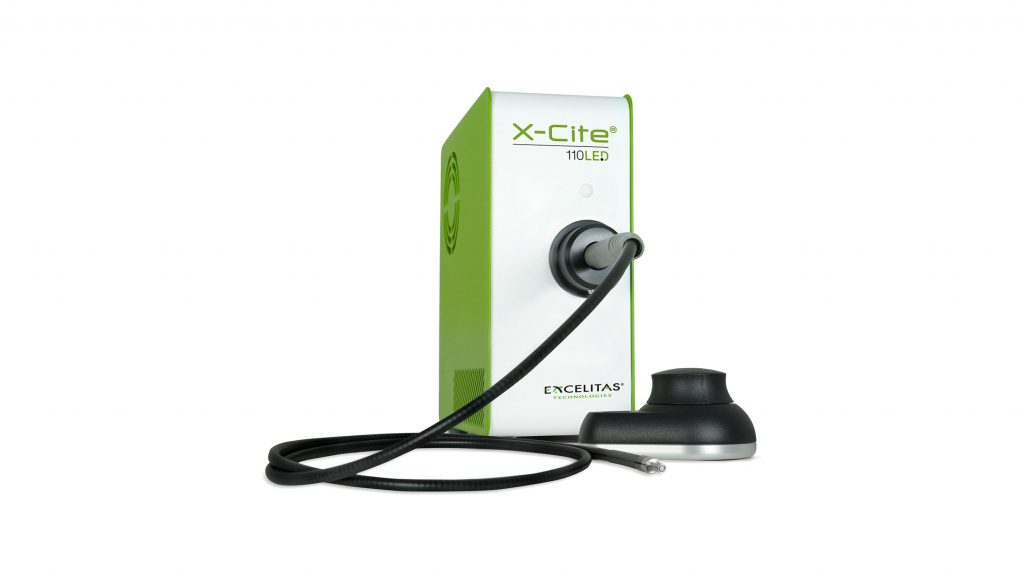 X-Cite 110LED Direct-Coupled LED Illumination System
The new X-Cite® 110LED is a compact, white light LED light source for fluorescence imaging applications. Providing excitation for DAPI, GFP, mCherry and Cy5 routine imaging, the X-Cite 110LED offers exceptional field uniformity through liquid light guide delivery. With manual, PC and TTL control, the X-Cite 110LED has LEDs guaranteed for 25,000 hours with no lamps or modules to replace.
Be the first to get all the information about new products in our range and find out the latest research results in microscopy in our free newsletter.