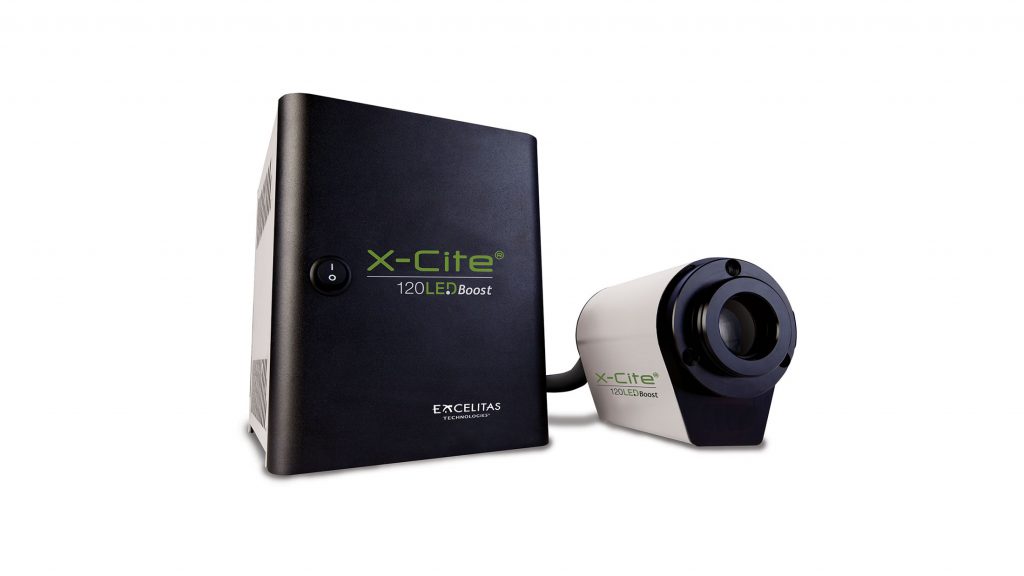 X-Cite 120LED Boost High-Power LED illumination System
X-Cite® 120LED Boost is more powerful than ever and efficiently excites a greater range of fluorophores than the original X-Cite 120LED, with no compromise. Even the popular red fluorophores are no challenge for the X-Cite 120LED Boost. This LED illumination system offers superior optical power and exceptional field uniformity at the specimen level with the broadest spectrum of fluorescence illumination through manual, PC and TTL control.
Be the first to get all the information about new products in our range and find out the latest research results in microscopy in our free newsletter.