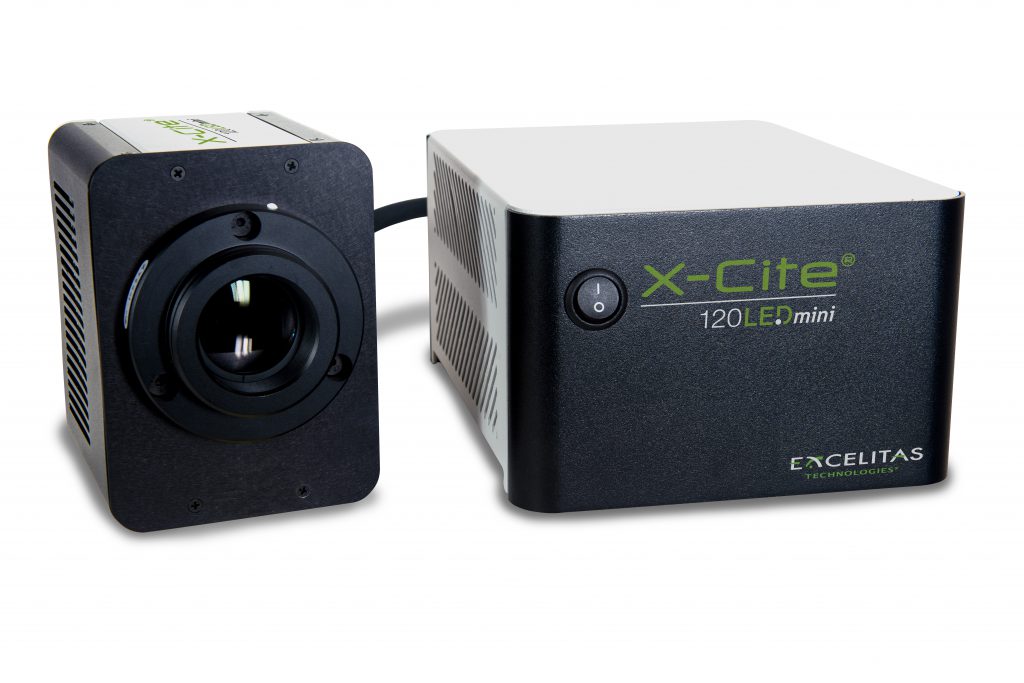 Incubator system with internal heating
The X-Cite® TURBO is a powerful, six-wavelength LaserLED Hybrid source for fluorescence excitation applications. Providing maximum excitation for up to six fluorophores using our patented LaserLED Hybrid Drive®, X-Cite TURBO offers a highly versatile solution for routine to advanced imaging applications. With manual, PC, TTL and analog control, as well as compatibility with existing imaging software drivers, X-Cite TURBO includes convenient control options for any instrument configuration. With six high-power wavelengths, researchers have the flexibility to add additional fluorophores for live or fixed cell imaging to their imaging arsenal.
Be the first to get all the information about new products in our range and find out the latest research results in microscopy in our free newsletter.