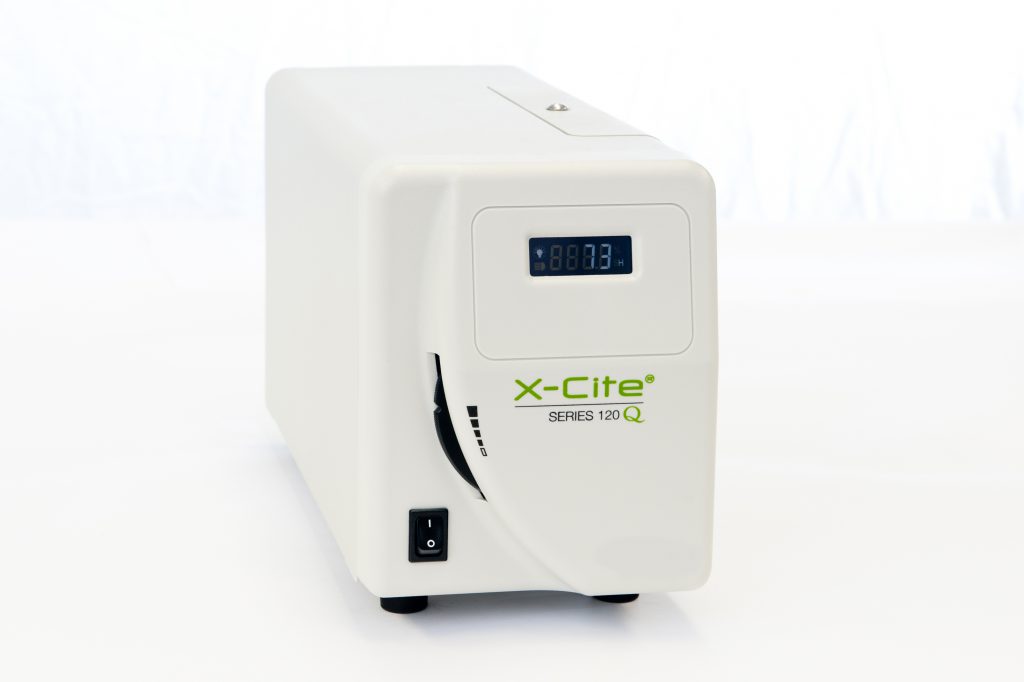 The X-Cite® 120Q/PC Q fluorescence illuminator for microscopes uses a 120-watt lamp and provides rich spectral fluorescence excitation with an evenly illuminated field of view. Intelli-Lamp® technology ensures a lamp life of more than 2000 hours. The lamp is pre-aligned so that lamp replacement can be performed in one step, eliminating the need for subsequent adjustment. The optional adjustable iris diaphragm allows the user to set the level of illumination specific to the application.
The X-Cite® 120Q/PC Q is ideally suited for fluorescence illumination in routine examination and as a microscope light source for use in multi-user facilities.
Translated with www.DeepL.com/Translator (free version)
Features
Features:
Pre-adjusted lamp – easy lamp replacement without subsequent adjustment.
Guaranteed 2000 hours lamp life – less lamp replacement saves time and money
Powerful 120 W lamp – wide spectrum with high excitation intensity
Intelli-Lamp® technology – ensures optimum lamp temperature and regulates lamp operating time
RS 232 communication – control of lamp, iris and shutter speeds via PC, integration into an automated system
Standard adjustable iris diaphragm – minimizes fading by adjusting light intensity
No heat input into the microscope
Software interface – guarantees easy operation
Foot switch – your hands remain free for important work
Coupling adapters available for all common microscopes
Specifications
Be the first to get all the information about new products in our range and find out the latest research results in microscopy in our free newsletter.