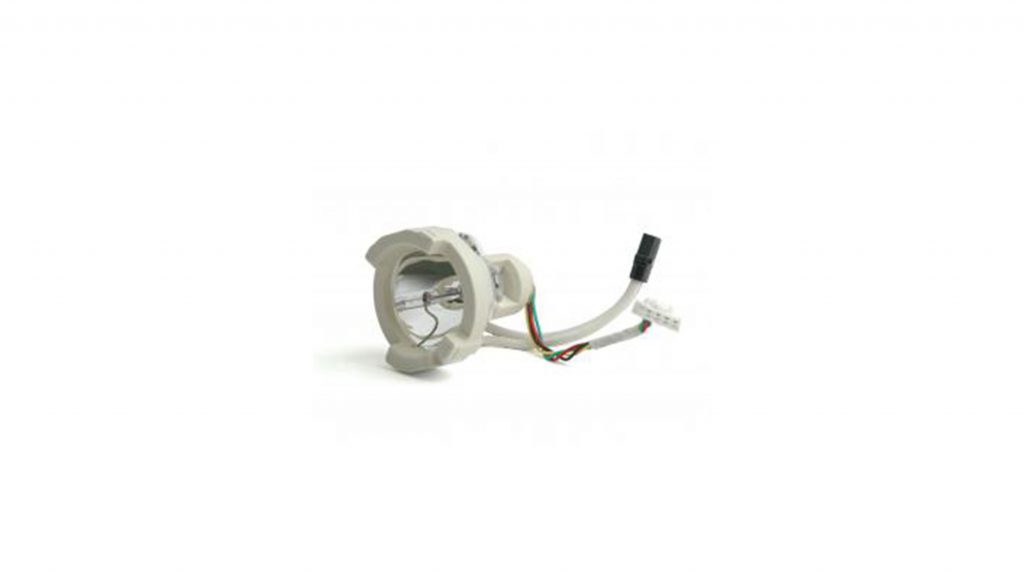 X-Cite Lamp Replacements (120, exacte, 200DC)
X-Cite® replacement lamps are available for use with our X-Cite 120Q Series, 200DC and exacte light sources. Our lamps are offered in either a 120 Watt or 200 Watt mercury arc lamp depending on your system model. The X-Cite replacement lamps come pre-aligned for easy installation and with a guaranteed life of 2000 hours.
Properties
120W Mercury Arc Lamp
The powerful 120W lamp used in the X-Cite 120Q Series provides excitation intensity comparable to, or better than, conventional mercury arc lamps, with an added benefit of a broader spectrum to excite a wide range of fluorophores. This lamp can be used in all X-Cite 120, X-Cite 120XL and X-Cite 120Q Series illuminators.
200W Mercury Arc Lamp
The DC powered mercury lamp used in the X‑Cite exacte and X-Cite 200DC provides convenience and excitation energy comparable to the X‑Cite 120Q lamp, with the added benefit of higher stability. When used in combination with the X-Cite exacte's Closed-Loop Feedback function, ultra-stable illumination intensity, even over several days, can be achieved. This replacement lamp can be used in both the X-Cite exacte and X-Cite 200DC systems only. Excelitas Technologies can help you recycle your old arc lamps. Send us your old and unused arc lamps for safe disposal. Contact us for more information. *Note: Lamp strike warranty is 2000 hours in X-Cite 120 Q Series units. See warranty section in your user manual for full details, or contact us.
Be the first to get all the information about new products in our range and find out the latest research results in microscopy in our free newsletter.