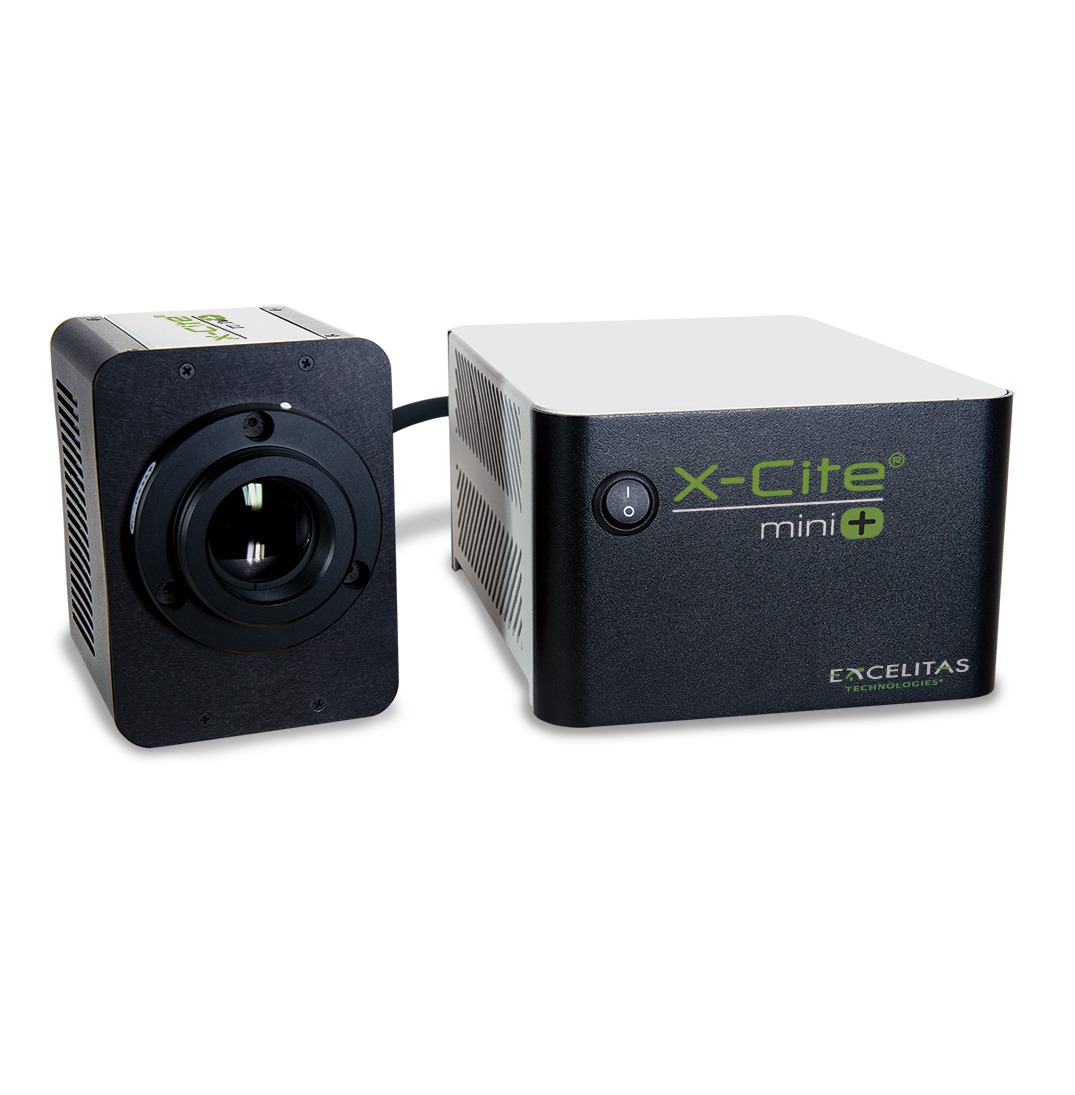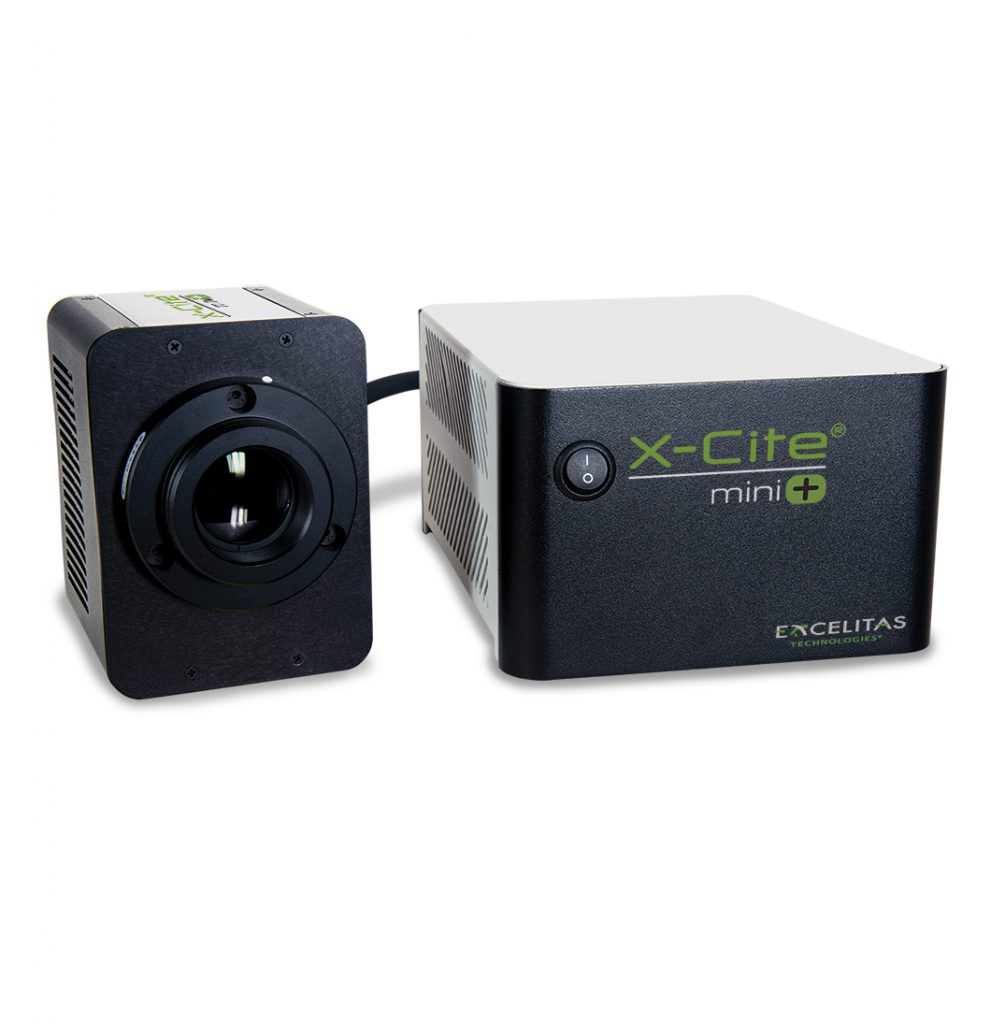 The X-Cite mini+™ is the new go-to white-light LED light source for fluorescence imaging applications. High-power performance, compact size and economically priced, the X-Cite mini+ is the perfect choice for routine fluorescence imaging. The X-Cite mini+ provides higher power to the sample plane than any of our previous direct-coupled systems because it is designed with the latest in LED technology.
Properties
The X-Cite mini+ comes with built-in controls and includes intuitive fingertip control with speedDIAL, hands-free operation with a foot pedal, and USB and TTL inputs for automated applications. X-Cite mini+ has a 20,000 hour warranty; no lamps to change, no mercury disposal fees and no light guides to replace. With energy-efficient LEDs and the advantage of instant ON/OFF to minimize power consumption, the X-Cite mini+ fits into any research lab's "go-green" strategy.
Features and Benefits:
LED Technology: Efficiency, stability, instant ON/OFF, long lifetime, mercury-free
White Light Excitation: Excitation of commonly used fluorophores such as DAPI, CFP, GFP/FITC, YFP, mCherry/Texas Red, and Cy5
Direct Coupled: High power excitation
Multiple Control Options: Simple operation through USB, TTL or speedDIAL
Small Footprint: Minimal space requirement; less bench-top real estate used
Optimized Thermal Management: Maximum LED output, lifetime, stability and reliability
X-Cite Coupling Optics: Efficient optical output and uniformity with highest performing coupling optics
Specifications
Be the first to get all the information about new products in our range and find out the latest research results in microscopy in our free newsletter.