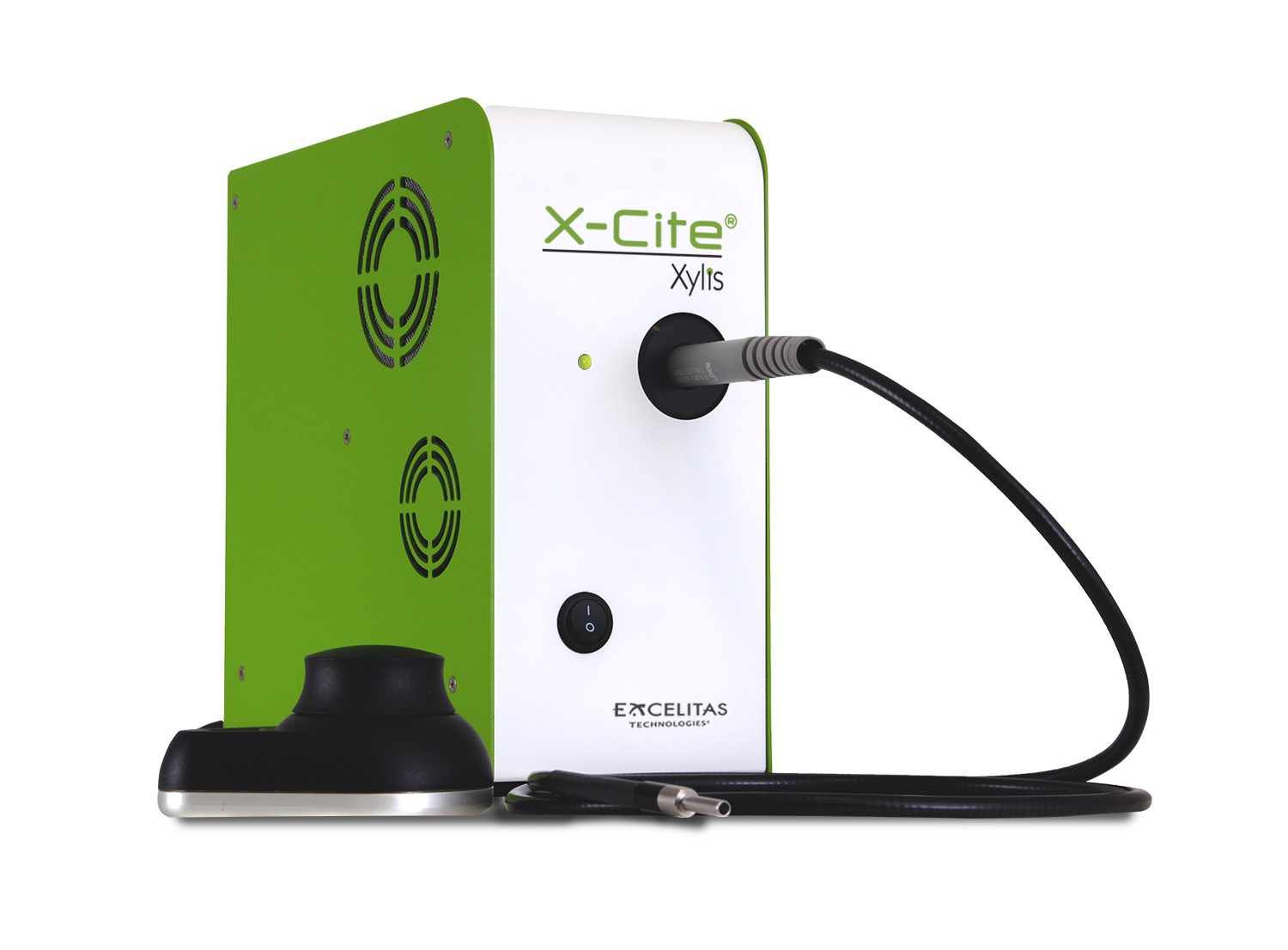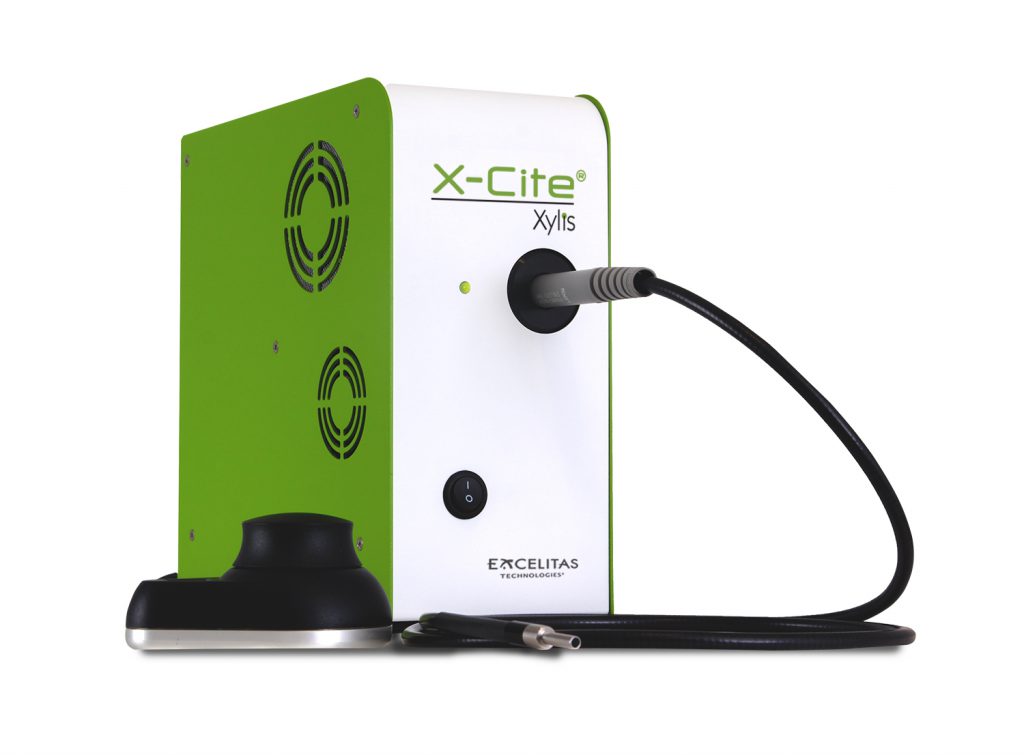 X-Cite® XYLIS ™ is a true replacement for arc lamps in many areas of fluorescence imaging. The system has the broadest spectrum available in a white light LED for fluorescence microscopy and can compete with conventional arc lamps in terms of brightness.
The X-Cite® XYLIS ™ features the patented and award-winning LaserLED Hybrid Drive® technology.
Properties
X-Cite XYLIS offers maximum flexibility in addition to a powerful output and a wide spectral range from DAPI to Cy7.
Specifications
Be the first to get all the information about new products in our range and find out the latest research results in microscopy in our free newsletter.