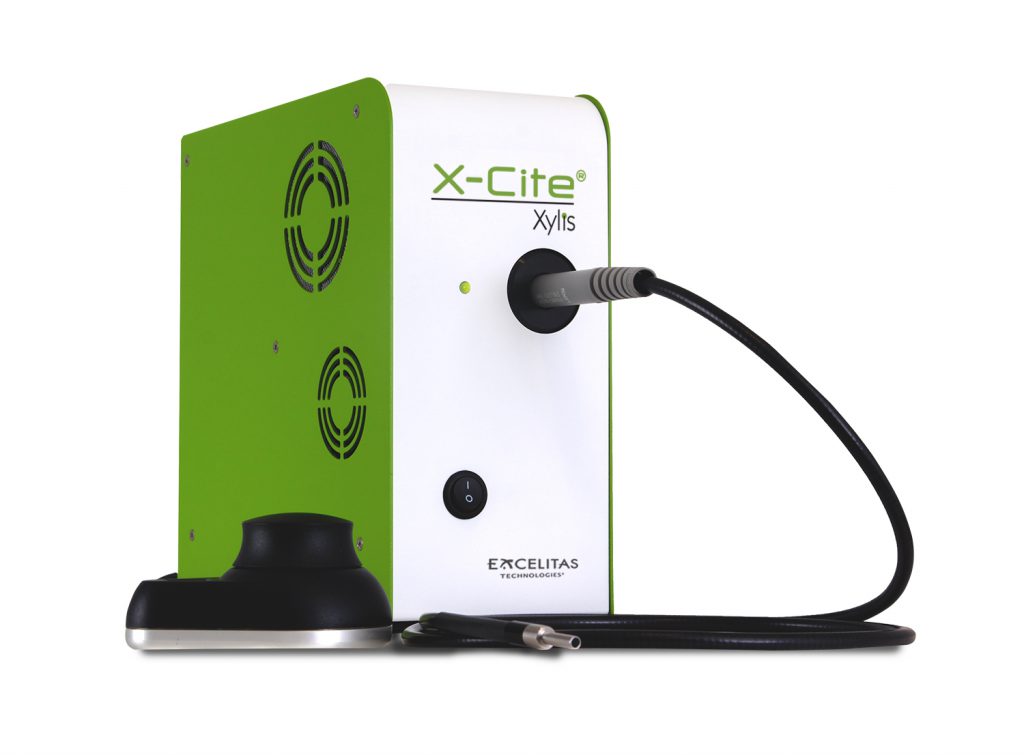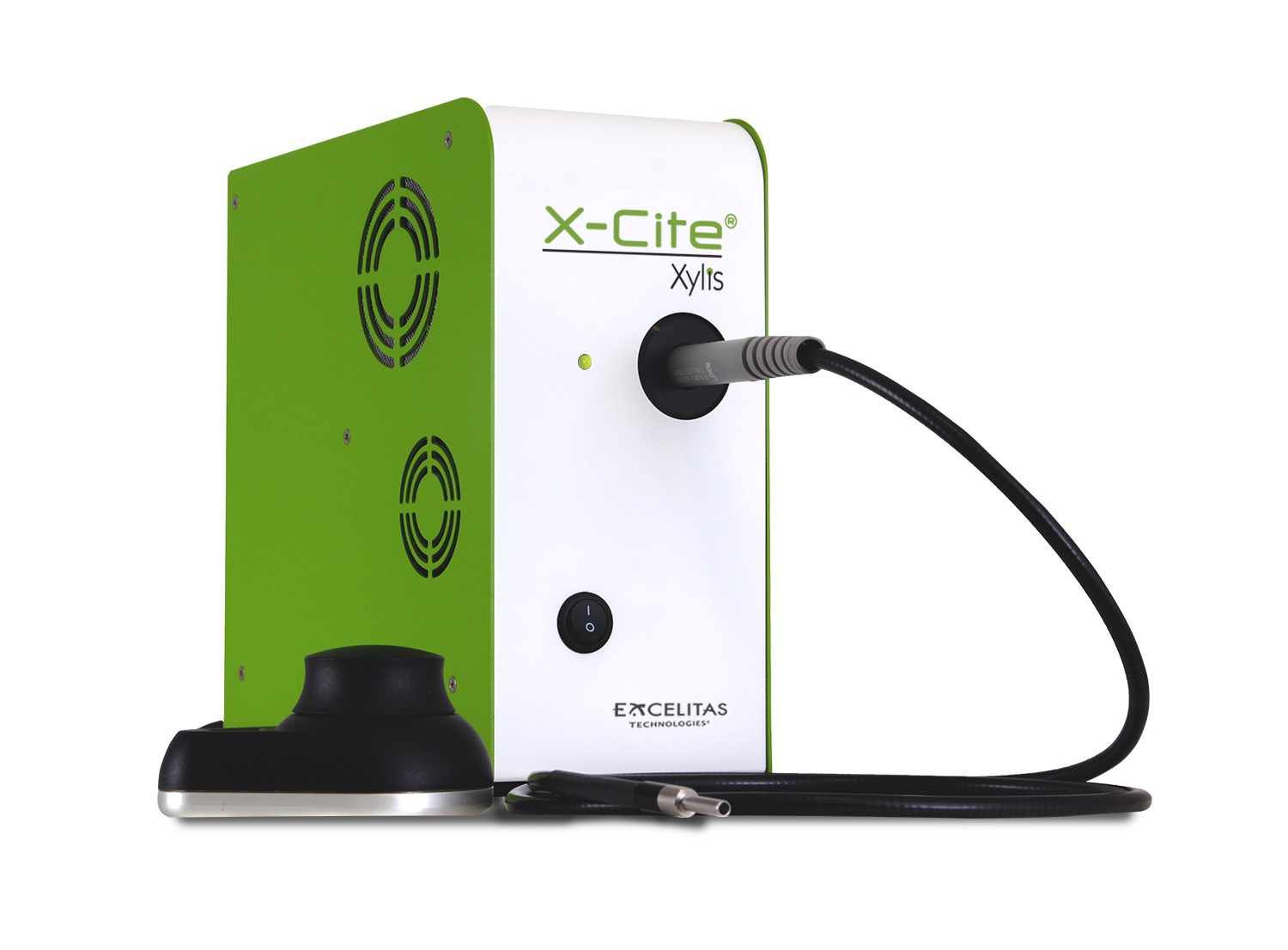 X-Cite® XYLIS ™ ist ein echter Ersatz für Bogenlampen in vielen Bereichen der Fluoreszenzbildgebung. Das System verfügt über das breiteste Spektrum, das in einer Weißlicht-LED für die Fluoreszenzmikroskopie zur Verfügung steht, und kann sich hinsichtlich der Helligkeit mit herkömmlichen Bogenlampen messen.
Die X-Cite® XYLIS ™ verfügt über die patentierte und preisgekrönte LaserLED Hybrid Drive®-Technologie.
Properties
Specifications
Model: XT720S
Wavelength Range: 360-770 nm
LED Peaks (nm): 365, 430, 475, 545, 650, 735
Model: XT720L
Wavelength Range: 380-770 nm
LED Peaks (nm): 385, 430, 475, 545, 650, 735
Models XT720S and XT720L:
Input Power Supply: Universal input 100-240 VAC, 50/60 Hz
Current: 3.9-1.6A
LED ON/OFF Response Times: 100 μs TTL / 1 ms USB
Control Options: speedDIAL, ON/OFF – TTL compatible, RS-232 commands (SDK available), USB, Foot Pedal (optional)
I/O Connections: BNC input, USB (B-type), 3.5 mm stereo plug
Dimensions (W x H x D): 120 mm x 260 mm x 260 mm (4.7″ x 10.3″ x 10.3″)
Weight: 6.1 kg (13.4 lbs)
Certifications: CE, RoHS
Warranty: LEDs – 25,000 hours or 3 years; All other X-Cite XYLIS components – 1 year, parts and labor (excluding LLG)
Patents: X-Cite XYLIS incorporates technology protected by patent US#9,239,133
Be the first to get all the information about new products in our range and find out the latest research results in microscopy in our free newsletter.