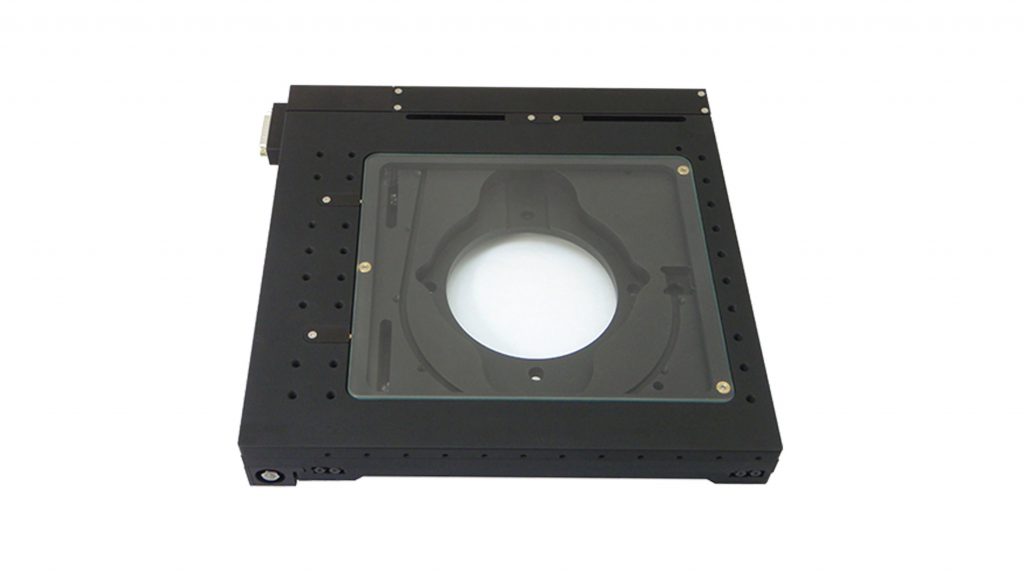 We also offers larger custom stages in addition to the standard biological stages that we stock. Typically the standard microscope stages that ASI supplies for biological have an XY travel of 4 x 4 inches or 100 x 100 mm. While these travel distances work well for biological applications, larger travel distances are required for semiconductor inspection and other demanding applications. For these applications, ASI offers stages in the standard sizes shown below. By utilizing ASI's proven line of closed loop DC servo motor electronics, these larger stages can be configured with a wide range of speed and resolution options.
Properties
Large Stage Series Stages
Part Number/ Series
XY Length of Travel
Type of Feedback Available
M-6000
6×6 inches
150×150 mm
Rotary or Linear Encoders
M-8000
8×8 inches
200×200 mm
Rotary or Linear Encoders
M-10000
10×10 inches
250×250 mm
Rotary or Linear Encoders
M-12000
12×12 inches
300×300 mm
Rotary or Linear Encoders
*Shown with standard 6.35 mm pitch lead screws
Specifications
Be the first to get all the information about new products in our range and find out the latest research results in microscopy in our free newsletter.