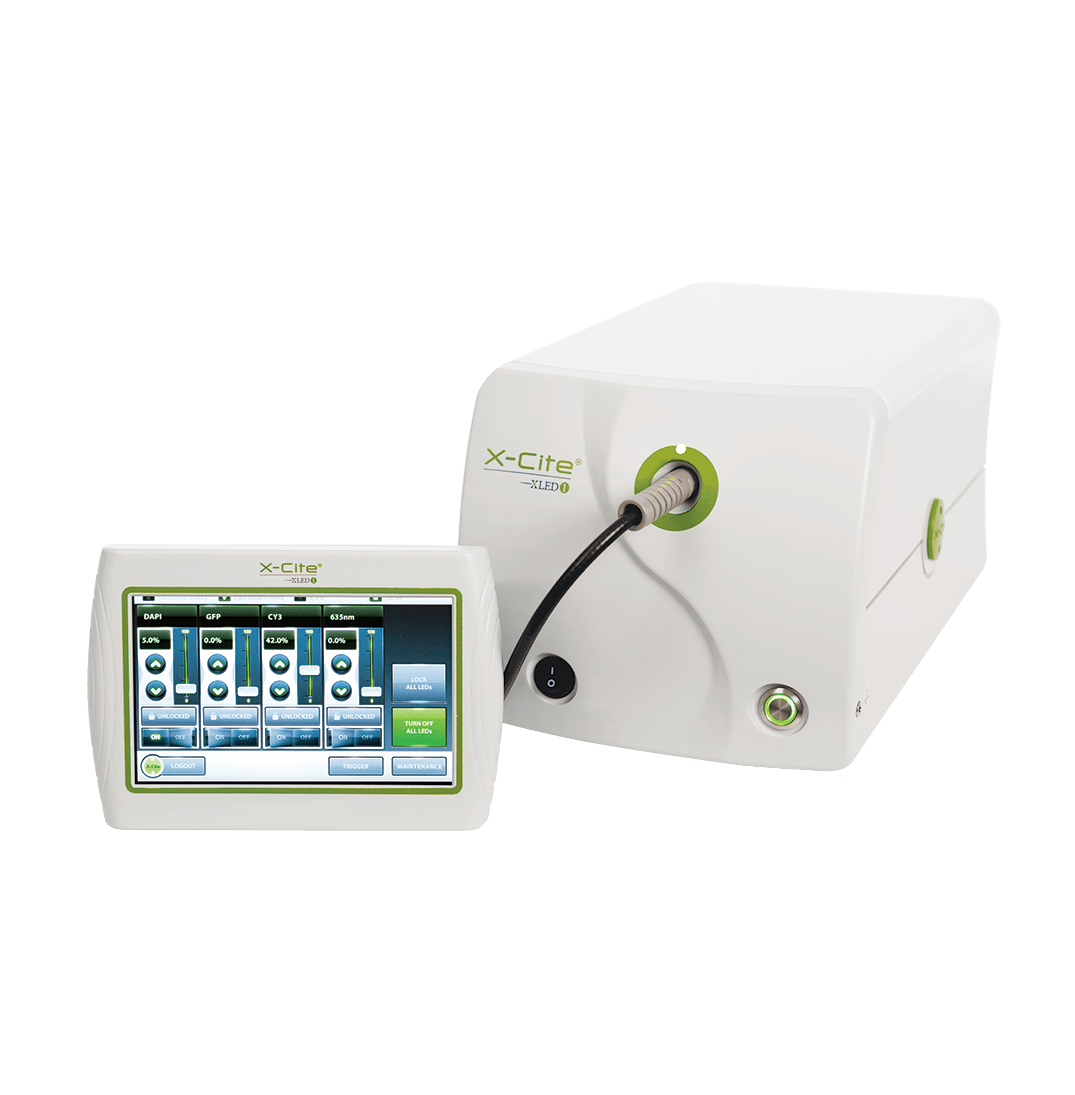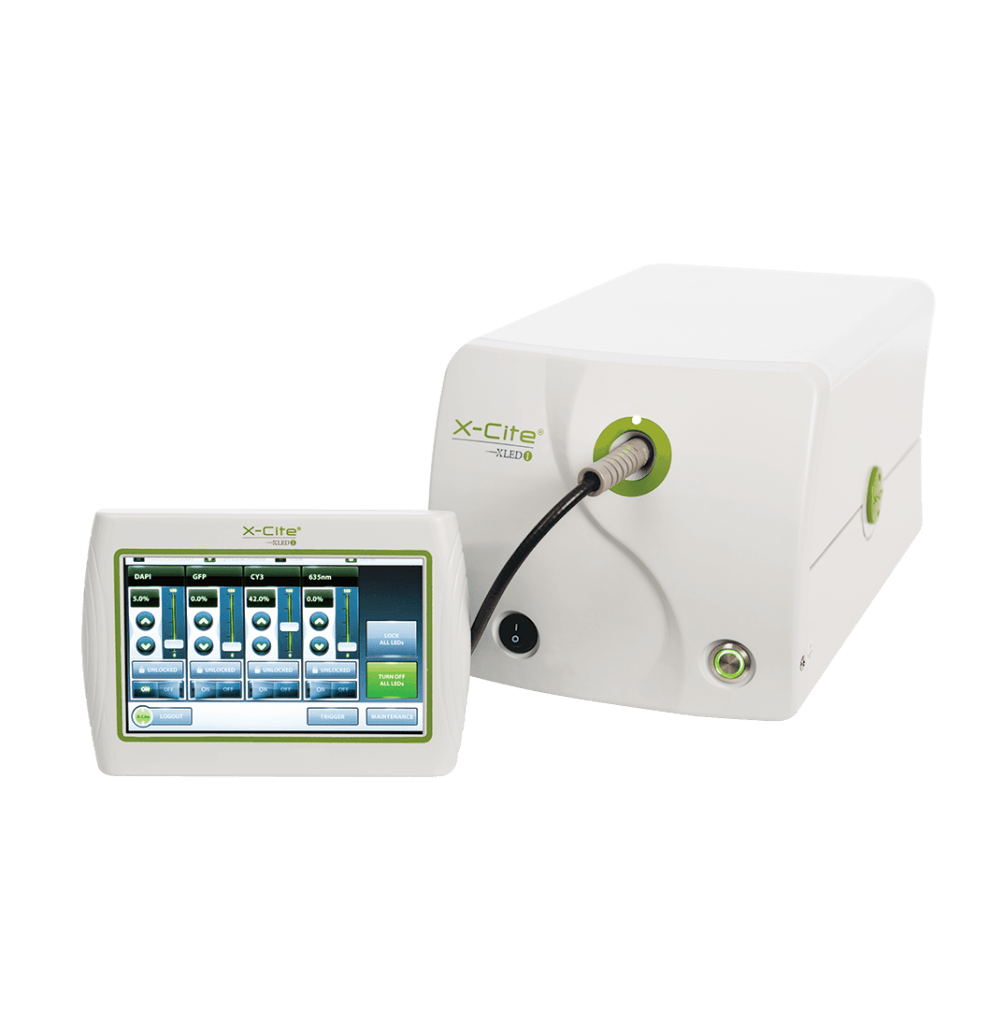 The award-winning X-Cite® XLED1 is a high-power LED light source designed to optimize fluorophore excitation with unmatched LED switching speeds. Its unique plug-and-play modularity allows the system to evolve alongside changing research applications, with easily interchangeable LED modules.
Designed with sophisticated trigger options, the XLED1 allows full LED control according to the experimental requirements. Signals generated by external hardware can be directed to the LED modules via different TTL inputs. It is possible to define specific time sequences (s, ms, μs) for switching the LEDs on and off. Similarly, the system is programmable to send time defined signals to peripheral devices such as cameras, Stages or
electrophysiological equipment.
The X-Cite® XLED1 fluorescence illumination is ideal for tasks that require individual lighting settings, as well as automated high-speed
Scanning applications. For integration into customer systems SDK and drivers for common software are available.
Properties
Properties
With unprecedented wavelength switching speeds to capture fast cell dynamics and advanced triggering options including X-Cite Live Cell Mode® to extend live-cell imaging experiments, the X-Cite XLED1 represents the industry's next generation of fluorescence LED illumination.
Adaptable plug-and-play modularity: Each LED module and associated optical components can be quickly swapped in the field for another wavelength depending on the needs of your application.
Maximum power and individual LED control: Use up to four high-power LED modules with fine excitation control while balancing illumination intensity between channels and protecting specimens against photodamage.
Fast on / off without warm-up time
Flexible triggering for sequential or simultaneous imaging: Triggering sequences can be combined with a high degree of control over individual LED intensity to excite and image multiple fluorophores when examining very fast moving specimens or for live-cell ratio imaging.
Unmatched field uniformity at the specimen: X-Cite microscope adapters lead the industry in field uniformity without the need for alignment, while saving time on maintenance and ensuring peace-of-mind in experimental results.
Reliable technology with a long service life – guaranteed 20,000 h life of the LED module
Rapid wavelength switching to capture fast cell dynamics: Each LED module is designed to integrate and easily interchange individual excitation filters, allowing accelerated wavelength switching beyond the scope of motorized filter wheels.
X-Cite Live Cell Mode to limit photobleaching and cellular damage: Researchers can extend the time frame of their live-cell imaging experiments by reducing the degree of free radical formation caused by the continuous illumination of fluorescent proteins.
Specifications
Be the first to get all the information about new products in our range and find out the latest research results in microscopy in our free newsletter.